Navy blue polka dot Forever 21 platform mary janes, gray vintage blazer, camel thrifted top, gold forever 21 flower statement necklace, black forever 21 stockings.
These miu-miu inspired mary janes from F21 are probably my most faavorite platform high heels (but of course for wedges, they are my JC's :p). In fact, I think these are my very first platform high heels! haha. I love them so much, they even have polka-dots! I'm wearing the trendy color – camel, paired with my gold flower statement necklace from F21.
So, just got something in the mail! My awaited chain ring/bracelet! It has two names for it: "Slave bracelet," OR "hand flower," I seriously prefer the hand flower. Or actually I'd call it my "hand candy" haha. It adds some new dimension to my ring collection. Can't wait to show you it ;). Newhoo. Just wanted to say, wow, thank you sooo much for the feedback from the last outfit on here and Chictopia! I really appreciate it! I'm really thinking of buying another piece from AA, what do you think of the 3d flower mesh jumper in white?
Keep inspiring, with your amazing beautiful ensembles.
Also had to share with you what I'm going to attend this coming Monday! There is actually going to be a Lauren Conrad book-signing in the Cal Student Bookstore at UC Berkeley!! And i'm sooo excited! To meet such a lovely girl like LC, have admired her ever since Laguna Beach, but mostly on the Hills. I'm praying I'll get a picture with her!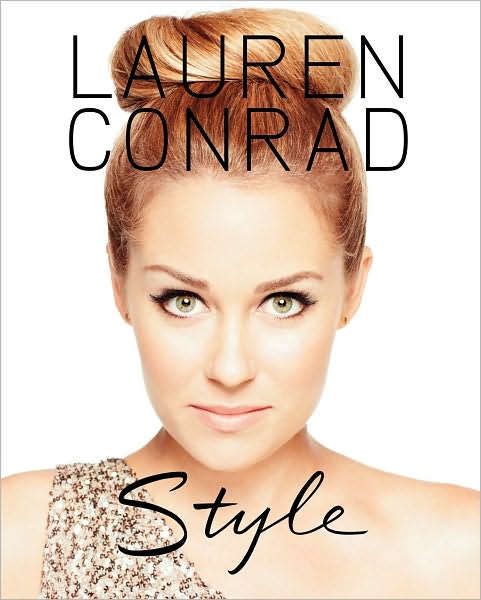 If you are in the area, definitely come out to the Cal Student Book Store this Monday (Oct 11, @5PM). Ooh, and hopefully I'll get to meet you lovely fashionistas in person! :). Here you can find details about the event via Facebook.
Hm and since I'll be attending this, why not post some of my favorite looks from her.
The three C's I feel LC embodies: Comfy, Casual, Chic. I feel like her style is really laid back with simple basics but still results in very stylish and chic outfits. Although she is not my personal favorite style icon, I sometimes look to her for fashion inspiration. I really love her ensembles in "The Hills," especially her work outfits! Classy and polished.
And who could forget her signature hair style, with her bangs either braided or pinned to the side.